How It Works
Pull a Ticket or Scan your barcode and the gate will open.
For Self Park, drive through and park, leaving your lights on so that drivers can easily spot you.
For Valet, pull forward to valet. Valet will greet you and help with your bags.
*Valet only available at Redwood location.
The shuttle driver will assist you with your luggage. You'll be given a ticket with your stall number and our number for when you return.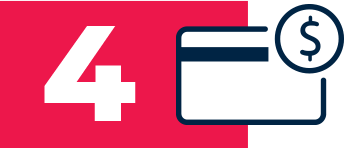 Pay upon exiting / remember to preset your digital rewards card.
Ready for a Pickup? Text Us!
After you have retrieved your luggage, text or call the number below with your Parking Space or Valet #, your Last Name and Terminal. Then, proceed to pick up your shuttle at the door number shown below based on your terminal.